Liverpool(e): Mover, Shaker, Architectural Risk-Taker
"Liverpoole is one of the wonders of Britain," wrote Daniel Defoe in 1715. "What it may grow to in time I know not." He might be relieved not to have lived to see some of the city's more dubious town planning decisions, but this proud port has a history of dreaming big and bold – sometimes too bold to be realised. Launching the region's new architecture centre, RIBA North, this exhibition shines a fascinating spotlight on the history of Liverpool's unbuilt grand plans, from rival designs for the two cathedrals to the drunken cultural cloud of the Fourth Graceby Will Alsop, planned for the very site where the RIBA's gallery now stands.
• Until 9 September, RIBA North, Liverpool.
Ed van der Elsken: Camera In Love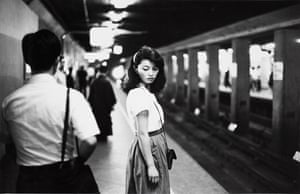 Ed van der Elsken's shot street scenes, sensuous nudes, jazz musicians, outsiders and bohemian figures like Vali Myers, his most legendary subject and the pivotal character in his pioneering semi-fictional photobook, Love on the Left Bank. Van der Elsken was a pivotal figure in post-war European photography and this exhilarating exhibition brings together photographs, films and photobooks, ranging from his native Netherlands to India.
• Until 24 September, Jeu de Paume, Paris
Assemble: How we build
Featuring swagged curtains of silvery Tyvek and candy-coloured cement tiles that look good enough to eat, the first retrospective of young Turner prize-winning architecture collective Assemble takes the form of full-scale recreations of some of their major projects to date, revealing their hands-on working methods in vivid detail. The young group say their projects are prototypes for testing different ways that societies can build together, and if this exhibition doesn't make you want to go out and get your hands dirty then nothing will.
• Until 11 September, Austrian Architecture Museum, Vienna
Enlightened Princesses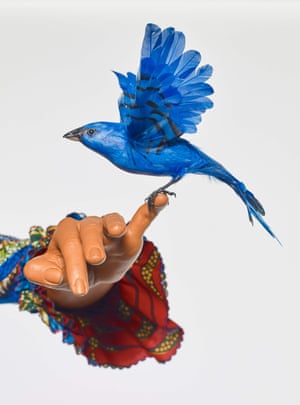 Yinka Shonibare has created a sculpture that pastiches the 18th-century Enlightenment for this exhibition centred on Caroline of Ansbach, Augusta of Saxe-Gotha and Charlotte of Mecklenburg-Strelitz – three German princesses who married into Britain's Hanoverian dynasty and brought European ideas with them. This is an ambitious survey of the Enlightenment, co-curated with the superb Yale Center for British Art and featuring works by Gainsborough, Zoffany, Stubbs and other greats.
• 22 June-12 November, Kensington Palace, London.
Gregory Crewdson: Cathedral of the Pines
Filling the Photographers' Gallery with his quietly disturbing scenes of small-town America, photographer Gregory Crewdson's series Cathedral of the Pines is, the artist says, his most personal work to date. Shot and staged with a cast of locals, friends and family, Crewdson uses the environs and interiors of an out-of-the-way Massachusetts town, its river and woods as the setting for his scenes from rural life – photography as untold short stories, movies in the making.
• 23 June-8 October, The Photographers' Gallery, London.
Portraying a Nation: Germany 1919–1933
This double exhibition of Otto Dix: The Evil Eye (travelling from Düsseldorf), and the large collection of August Sander's photographs in Anthony D'Offay's Artist's Rooms donation, is a portrait of a troubled country. Many of Dix's searing, often sarcastic paintings, watercolours and etchings, are based on his experiences in the first world war, and Sander's portraits present typical German "types", with more than 140 images of farmers, artists, musicians, workers and Nazi officers. Hair-raising.
• 23 June-15 October, Tate Liverpool.
Aleksandra Mir: Space Tapestry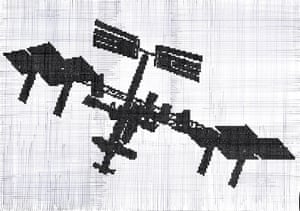 Mir consummates her passion for space – previously exhibited in such works as her 1999 video First Woman on the Moon – with a wall hanging so huge it has to be shown in two galleries in different cities. Working with a group of young collaborators, she tells the story of our fascination with the cosmos, taking inspiration from the Bayeux tapestry, in which one of the earliest astronomical images, showing Halley's Comet, appears. She urges us to go where no woman has gone before.
• From 23 June, Tate Liverpool and Modern Art Oxford.
Wyndham Lewis: Life, Art, War
Anyone who thinks modernist art is inherently leftwing needs to consider Lewis. This brilliant painter and provocateur was radical in art and life – but like the Italian futurists, was attracted to far-right politics. For all that, he is one of Britain's most interesting early 20th-century artists and this exhibition shows us the first world war through the eyes of a self-proclaimed vorticist delighted by energy and fragmentation. A blast from the modern past.
• 23 June-1 January, Imperial War Museum North, Manchester.
Serpentine pavilion by Francis Kéré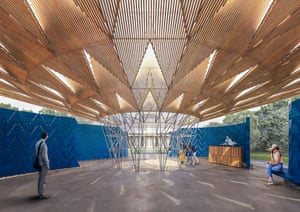 Landing in Kensington Gardens like a rustic flying saucer, this year's Serpentine pavilion promises to bring a colourful dose of Burkina Faso village life to leafy west London. Designed by Francis Kéré, the first African architect to win the commission, the big disc of spindly wooden slats will hover over a gathering space enclosed by curving blue walls, built of staggered wooden blocks in a textile-like pattern in reference to the festive costumes of his native village.
• 23 June-8 October, Serpentine Gallery, London.
Dreamers Awake
Bringing together women surrealist painters from the 1930s and women under the influence of surrealism today, Dreamers Awake gets down and dirty with the mystical and the erotic, the spectre of identity and sexual politics. From Leonora Carrington to Sarah Lucas, Claude Cahun to Rosemarie Trockel, Carol Rama to Tracey Emin, this exhibition of more than 50 women artists might be too much of a run-through, leaving you wanting more depth, more of the unconscious. The surreal is always with us.
• 28 June-17 September, White Cube Bermondsey, London.
Gábor Arion Kudász: Memorabilia
When the Hungarian artist Emese Kudász died, her son Gábor catalogued and photographed her estate, revealing aspects of her art and life that would otherwise have remained hidden. An intriguing exploration of the ways in which photography can be used to archive the contents of a single life – while potentially distorting the creative trajectory of that life by posing a retrospective order on it.
• 29 June-19 August, Belfast Exposed.
Peter Watkins: The Unforgetting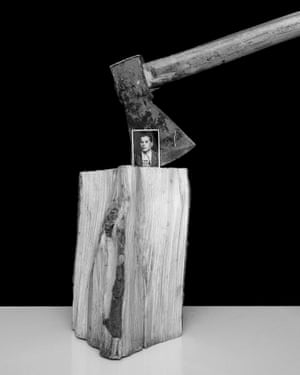 Curated by the Tim Clark, editor of 1000 Words magazine, The Unforgetting centres on the death of Watkins' mother, who walked into the North Sea in February 1993, when he was nine. The exhibition features images – her ghostly baptism dress, rolls of Super 8 film, and such artefacts as her unopened rucksack, which she left behind on the beach. A deftly negotiated exploration of absence.
• 29 June-31 July, Webber Gallery, London.
[Source"timesofindia"]