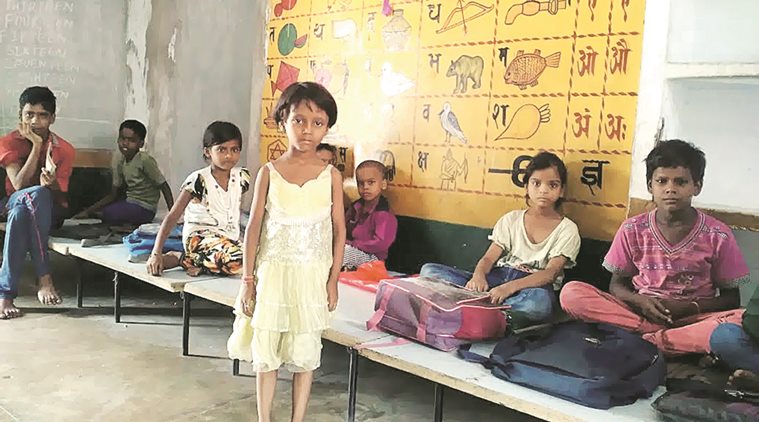 The Uttar Pradesh Basic Education Department is in a fix. The government said it would provide school bags, uniforms, shoes and books to primary school students from July 1. But the department is nowhere close to meeting that target.
Contracts for manufacturing the bags are yet to be given out, tenders for procuring shoes are yet to be decided on, and books and uniforms are yet to be distributed at many places.
The department is, however, making arrangements for Saturday's event in Lucknow where CM Yogi Adityanath will flag off "School Chalo Abhiyan" by distributing the items to 200 students. The suppliers of bags have been asked to submit a set of 200 for the event, while books too will be distributed. Shoes and uniforms, meanwhile, have been purchased separately.
Praveen Mani Tripathi, Basic Education Officer, Lucknow, said "For the CM's event, we have purchased 200 shoes for students. The shoes are in accordance with the specifications. Even the bags have been purchased from those firms which got the tenders."
The Indian Express had reported earlier that the suppliers would take at least two months to meet the demand for 1.8-crore bags, the government is yet to finalise the logo that would be printed on them. For the event, the department has decided to go with the "Education for all" slogan. As part of the event, the CM will also have a mid-day meal with the children.
A senior officer said, "Printers have started supplying books and we hope that it would be completed by mid- July." The set of books (for classes I to VIII) are expected to be delivered in schools this month. The tender for them was given out in February but could not be pursued further due to assembly elections.
[Source"indianexpress"]