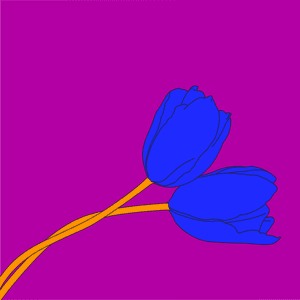 Exhibition of the week
Turkish Tulips
Mat Collishaw, Cornelia Parker, Damien Hirst and Peter Blake are among the artists delighting in the botany and art history of the tulip in this exhibition curated by the eponymous Gavin Turk.
•Bowes Museum, Barnard Castle, County Durham, until 5 November.
Also this week
Soul of a Nation
Don't miss this powerful and pertinent survey of how black consciousness transformed American art.
•Tate Modern, London, until 22 October.
Raqib Shaw
Echoes of Richard Dadd and the pre-Raphaelites glitter in Shaw's opulent and fantastical paintings.
•The Whitworth, Manchester, until 19 November.
Giovanni da Rimini
An encounter with a little known master of medieval Italian art from the age of Dante.
•National Gallery, London, until 8 October.
Pink Floyd
Few rock bands invested so much in visual effects as the Floyd, from psychedelic light shows to Gerald Scarfe's work on The Wall, so this is almost like a proper art exhibition.
•V&A, London, until 1 October.
Masterpiece of the week
Still Life with Tulips, Chrysanthemums, Narcissi, Roses, Irises and other Flowers in a Glass Vase (1608-10) by Jan Brueghel the Elder
[Source"cnbc"]