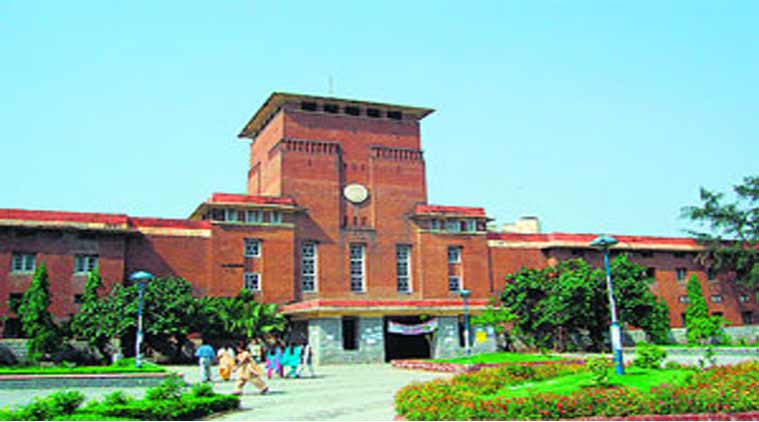 DAYS AFTER Delhi University set up a committee to look into complaints over the alleged 'mass failure' of final-year students from various colleges, DU officials Monday claimed they were gheraoed and misbehaved with by current and former DU Students' Union members. The students — a majority of them from BCom Programme — have failed to score 40 per cent marks in their Computer Applications practicals.
Around 50 students, led by the former DUSU president Satender Awana and current DUSU president Amit Tanwar from ABVP, allegedly barged into the university conference centre around noon and started misbehaving, DU officials said. Sources said they also broke some items in the Proctor's office. "They started around lunch time. They abused administrative officials. They climbed on the rooftop and threatened that if students are not given enough marks to pass, they would jump. They gheraoed the Proctor's office and wouldn't let the Dean of Students' Welfare out. He managed to get out with help from police, but Awana and others occupied the Proctor's office, and refused to leave," claimed a DU official.
Awana, however, said that there was no violence or vandalism. "When only the affected students came, they were sent back and forth by officials, who behaved aggressively with them. That is when we intervened. We have been protesting very democratically. The administration involved around 200 police personnel. Even when the Dean was being taken away, we didn't attempt to stop him," he said. "Five college principals have written to DU saying they had not been given a notice that students had to score 40 per cent in both practical and theory exams to pass," Awana claimed.
[Source"timesofindia"]