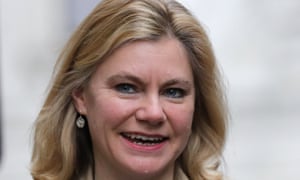 The government is pressing ahead with spending on its free-school-building programme in England, despite a reported funding crisis causing nearly two-thirds of secondary schools to cut staff.
Justine Greening, the education secretary, is to announce a further 111 new free schools have been given the green light to open by the Department for Education, while 20 local authorities have been granted permission to open special educational needs schools using the free schools framework.
The rapid expansion, which the DfE says will create more than 69,000 places across primary, secondary and special needs, comes as the government prepares to publish its white paper approving new selective or grammar schools.
While no new selective schools are included in the latest wave – the 12th announced since the programme was launched by former education secretary Michael Gove in 2010 – two free schools are being established by existing grammar schools, which suggest they could later convert to select pupils based on exams taken at the age of 11.
Both are in Kent, where a county-wide grammar system has persisted. One is a new secondary school and sixth form for Dartford, to be opened by a new trust formed by two grammar schools in nearby Wilmington, while a secondary school for more 1,000 pupils is also being proposed for Canterbury by Barton Court grammar school.
A new sixth form free school for 16-19 year-olds interested in film is to backed by Working Title, the production company behind Love Actually and Notting Hill, although the school hopes to open in Islington.
Greening said in a statement that the new schools would "give us the school places we need for the future, and also give parents more choices to find a great school place in their area that's right for their child".
But Labour was quick to criticise the project for hampering planning of school places, and questioned its value for money. Angela Rayner, shadow education secretary, said: "The free schools programme has been proven to be an enormously expensive and inefficient way to create school places.
"Today's announcement alone almost certainly comes with an huge price tag, without necessarily even providing new school places in the areas that need them most. And this is at a time when existing schools are facing a severe funding crisis."
A new survey published by the Sutton Trust found that 65% of secondary school head teachers said they were having to cut back on staff. Nearly a third of school heads said they were having to balance their schools' budgets using funds intended to help disadvantaged pupils.
"While the government wastes billions on pet projects like free schools and grammars, disadvantaged children are being left on the scrapheap," said John Pugh, the Liberal Democrats' education spokesman.
The survey of 1,361 teachers, including 420 senior leaders, conducted by the National Foundation for Educational Research for the Sutton Trust, also found that 40% of schools were cutting back on A-level and GCSE subject choices being offered to pupils because of budget pressures.
The DfE said that 124 free schools have opened since 2015. The latest wave of 131 means a further 373 are now in the pipeline. That puts the government on track to meet its election manifesto commitment of opening 500 new free schools by 2020, and close to 800 overall.
"Since 2014, more than 80% of mainstream free schools have been approved in areas where there was a need for more school places," the DfE said.
The large number of new proposals announced may be a result of the DfE's decision to open a specialist unit named LocatED to help acquire sites for new schools.
In a separate announcement, Greening said that former Kingston University vice chancellor Julius Weinberg would be Ofsted's next non-executive chair. He replaces David Hoare, who stepped down last year after describing the Isle of Wight as a ghetto of "inbreeding".
"Professor Weinberg's extensive experience touches on the full range of Ofsted's responsibilities and I know he will be a tremendous asset to the organisation," said Ofsted chief inspector Amanda Spielman.
Social media reaction to the appointment noted that neither Weinberg nor Spielman had any background in children's services, despite it being a major part of the inspectorate's remit alongside schools and nurseries.
[Source:-theguardian]