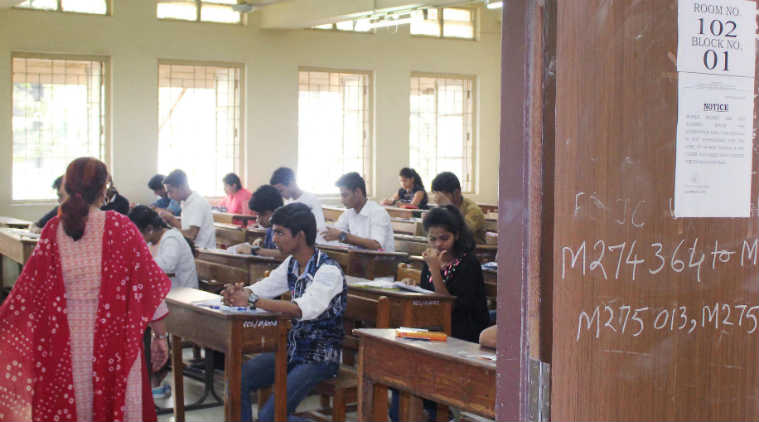 In the Senior Secondary Certificate (SSC) exam, the success rates of students saw a decline across the state, as well as in Mumbai. The results were announced on Tuesday. Given that students from the Central Board of Secondary Education (CBSE) and the Council for the Indian School Certificate Examinations (CISCE) have secured higher scores, state board students may find it difficult to secure a seat in the most sought-after junior colleges.
This is despite the fact that several students — 193 across the state — in the state board scored a perfect 100, thanks to the grace marks allotted for arts and culture and sports quota. While the 100 per cent scorers will pull the cut-offs at junior colleges to the higher side, not many of the state board students will be able to get into the ones where the cut-offs are high.
Compared to a pass percentage of 88.74 among SSC students, a whopping 99.81 per cent students passed the ICSE board exam in the state. Moreover, the proportion of top scorers among state board students, too, has decreased.
The number of students scoring above 90 per cent in Mumbai is slightly over 10,000 — only 3.27 per cent of the total students appeared in the exam.
Many junior college principals agreed that the competition will be tough for state board students. "The competition will be tough this year. While many state board students have scored 100 per cent, only a small chunk falls into the above 90 per cent category. They will find it difficult to get admission to reputed colleges where cut-offs are high," said Shobhana Vasudevan, principal of R A Podar College of Commerce and Economics. Commerce stream will continue to have high cut-offs this year, she said. Ancy Jose, principal of Nagindas Khandwala College in Malad, said cut-offs will be higher for Commerce given the rise in demand. "Even as the overall performance of state board students was poor, the ones who secured 100 per cent will pull up the cut-offs," Jose said, adding Science stream may see a dip in cut-offs.
St Xavier's College, Dhobi Talao, has separate cut-offs for students from different boards. Principal Agnelo Menezes said given the performance of SSC board students, cut-offs for them may be lower than last year.
[Source"pcworld"]