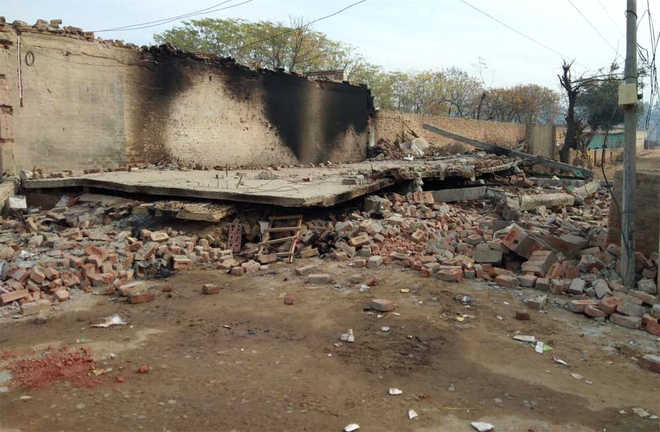 Abohar, January 10
A building used to store electronic equipment near Priya Enclave on the Burjmuhar road collapsed in an explosion here today.
The godown, KK Electronics, is owned by Khuyiansarwer village's Kewal Krishan.
Cracks appeared in the neighbouring buildings, including a private business office and farmhouse, due to the explosion.
A fire tender was called, but the building had come down by the time it reached the site. Equipment worth lakhs got damaged in the mishap.
Another electronics shop on the Railway Road in the Rani Jhansi Market was gutted early this week.
["source=tribuneindia"]