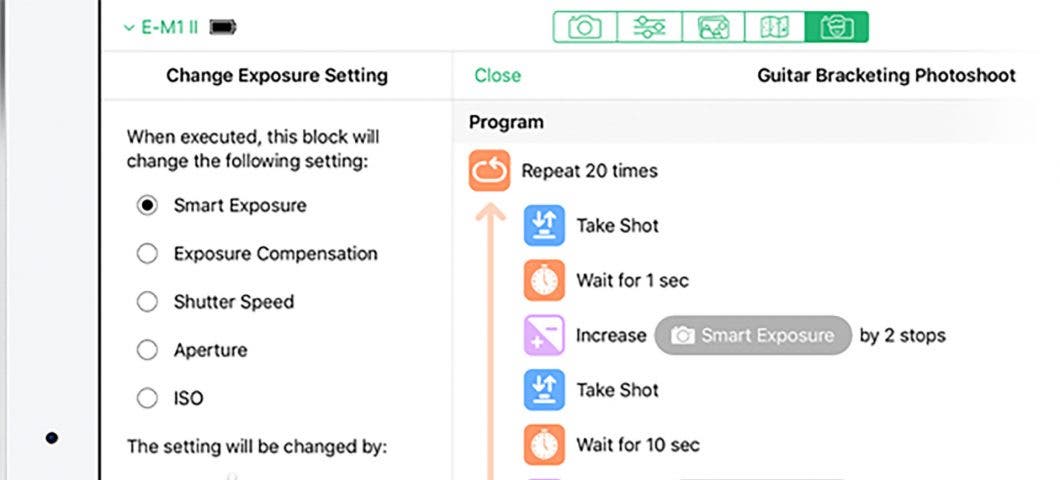 If you have a DSLR and an iOS device, you may want to download Cascable. Here's why: It can now automate "recipes" for time-lapse, exposure bracket sequence, and other multi-shot tasks, and can apply these recipes in sophisticated remote-control style with your Wi-Fi enabled camera. Yes, this "Shutter Robot" feature looks a lot like custom modes, but the advantage of Cascable is that you can go into greater detail, and store more than the two or three custom mode options found on typical advanced digital cameras.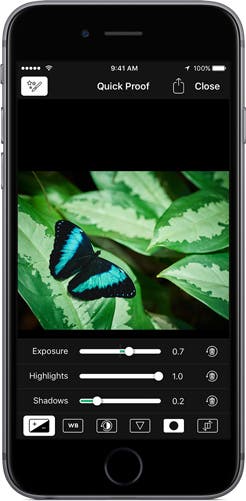 Cascable, which is available for free, offers a "Pro" subscription for $2 per month that gives users access to a wider set of features including Recipes. These automation tools let you create a sequence and repetitions, while controlling a variety of settings such as shutter speed aperture, ISO, EV, and setting interval times that can vary from shot to shot. A drag-and-drop interface makes it easy to choose actions to add to a recipe.
Even better: You can see the results of your recipe in real time, using a virtual camera to view the pictures. If things aren't working out, you can make adjustments to the recipe and try again. You can even change settings while the recipe is running.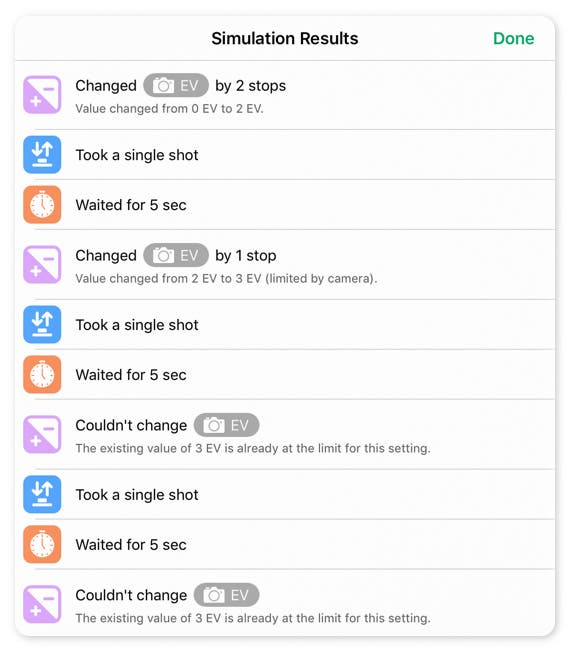 Cascable also offers advanced features such as mobile device RAW file editing on many camera models, Geotagging that lets you view the location of your photos on a map, interacts with focusing and exposure systems, and allows access to some cameras' SD cards. It is compatible with 120 camera models from Canon, Nikon, Fujifilm, Olympus, Panasonic, and Sony. You can see if it works with your camera here.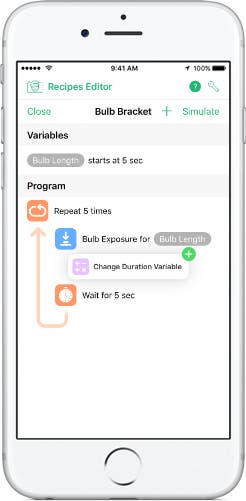 Cascable 3 is currently only supported by iOS devices; there is no Android version yet. For more information, visit the Cascable web site or go to the iOS App Store.
["Source-adorama"]