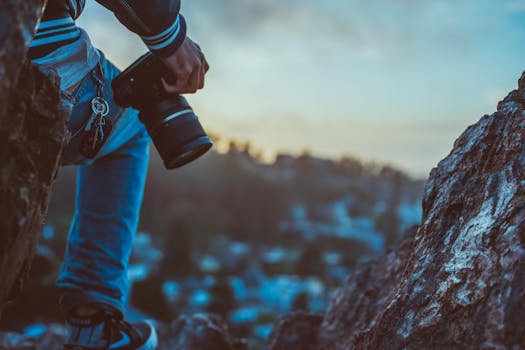 Professional photographer and Sierra College instructor Randy Snook will share tips tonight on how to make photographic accessories that are both practical and inexpensive.
Photography equipment can be expensive, but sometimes photographers can make their own equipment with remarkable results. At tonight's meeting of the Nevada County Camera Club, photographer, author and educator Randy Snook will share tips on how to make six different photographic accessories that are both practical and inexpensive. For example, he will explain how to create the look of a Petzval lens without spending hundreds of dollars, as well as how to duplicate the look of a "Lensbaby" for just $15, and a lens hood for less than a dollar.
Snook has taught photography full-time at Sierra College in Rocklin for the past 18 years. Before that, he was an advertising photographer in Sacramento. He has published two books, "Fathers & Sons: photographs, quotes and essays" and "Many Ideas Open The Way: a collection of Hmong Proverbs." His projects range from photographing around the world for a variety of Christian ministries to alternative photographic processes, to illustrating children's books.
The Nevada County Camera Club's meeting will begin at 6:15 p.m. today at Unity in the Gold Country, 180 Cambridge Ct. in Grass Valley. For more information, visit http://www.nccameraclub.com.
["Source-theunion"]